Plesman van Veldzicht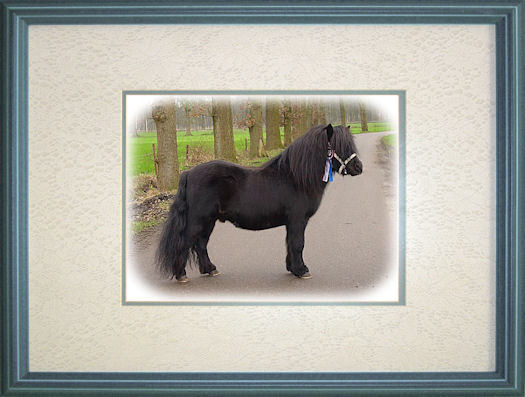 3 * first premium S.817430 103 cm.
Plesman is also rentend for the season 2008 through Alloysehoeve and Stable Ha´nk
from his breeder/owner A. Dibbits te Horssen.
Sire of Plesman is the Preferent first premium stallion Old-National Champion August van de Kosterweide.
Dam is the Kroon/Preferent first premium mare Cherie van Veldzicht,
Cherie is Old-Gelders Champion and more than once Overal Champion at Bergharen.
At the stalionshow 2008 was Plesman the winner of his class.
At the stalionshow 2010 was Plesman CHAMPION big size.

Info
Sire. Narco van de Uitweg S.812 Preferent
Sire. August van de Kosterweide S.970 Preferent
Dam. Naja van Vliek S.79281 Kroon/Preferent
Sire. Newton van Dorpzicht S.745 Preferent
Dam. Cherie van Veldzicht S. 100136 Kroon/Preferent
Dam. Tinkie van Veldzicht S.91730 Kroon/Preferent